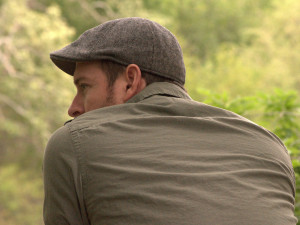 Raised in the deserts of Phoenix, Arizona Habikki was introduced to Electronic Dance Music at the age of 14 when his brother brought home a few mix tapes from Swell, a local record store.
Grooving to the sounds of Paulina Taylor, Kevin Brown, Ron D Core, Theo, Markus Schultz, Delta 9, Mind Controller and a few early Helter Skelter tape packs from the UK massives, he quickly became obsessed with the UK Hardcore and Drum and Bass sounds of the late 90's.
After being taken to his first rave in the summer of 1996 more styles of electronic music were opened up in the form of House, Garage and Trance. This sparked a weekly habit of frequenting desert and warehouse parties across the valley of the sun meeting good people along the way until his first booking in December of 2000 by the Drop and Roll Productions group by Matt Dunn to open the Merry X-Mas event for that year laying down a set of UK Hardcore anthems to an attendance of mainly friends. Two weeks later the Bluestar Productions event Simon Says Dance! gave him the chance to play again in the back room of the Nile Amphitheatre to a packed room and a new love of performance was formed.
Habikki shifted and started mixing more house and club sounds at a residency at a local club called Polyethers with a good friend Tommy, a/k/a Nota DJ. Quickly tiring of playing top 40 club and Trance classics, they started experimenting with the crowd by introducing them to Hard House, Hardstyle, Breakbeat and Progressive. Within a few weeks attendance shifted from the Hip Hop played in the main room to the back room where new EDM was played every Friday. After a few foam parties and being broadcasted on KissFM, a local radio station, Polyethers closed down after some contract disputes with the owners. This year long experiment blending various styles of EDM left him with a desire to play more than a single style of music in a set and started taking a liking to acts such as Coldcut and Hybrid in his live sets. It was around this phase that he met DJ Cik, a friend of Tommy's and a staple of the Arizona Hardcore Scene, who promoted him and others as members of the Arizona Hardcore Junkies.
As bookings became more frequent more effort went into Luvs Productions as the real dream was to expand from playing and host events. Shiloh from the Inkblotch team presented some ideas and from the course of 2001 to 2003 almost a dozen events were thrown together giving Arizona some lasting memories immortalized in event pictures and recordings.
In late 2006 Habikki stopped taking bookings to focus on production and his career while continuing to listen and play records to friends during house parties and small social events. Now touched with the itch to play out again he is seeking bookings through Luvs Productions at bookings@luvs.org.
Contact
Media